Our most popular products
No Results Found
The page you requested could not be found. Try refining your search, or use the navigation above to locate the post.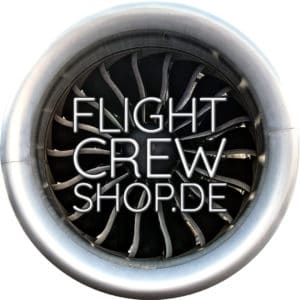 Flight Crew Shop – everything an aviator's heart desires!
Whether you want to express your passion or sweeten your crew life, you will find practical and pretty little things here.
Our special strength is the customization of our jewellery (Custom Design). Every motive or design we can make for you as earrings, cufflinks or pins, either as a single piece or in larger quantities. You can send us your own graphic or photo, or let us design something according to your ideas. Feel free to contact us.
Your Flight Crew Shop Team
Franzi and Flo
About us
Flight Crew Shop – that's Franzi and Flo. Together we develop new creative products and ideas. In the process we complement each other with our respective skills. Flo has the necessary know-how to realize our ideas graphically. And Franzi has the craftsmanship to turn them into pieces of jewellery.
Custom-made stickers or postcards are also part of our repertoire. We also draft and create designs according to your wishes, or use already existing graphics for your individualized jewellery.
And if we are not busy with that, you will probably meet us on the plane. We are both crew members of a major German airline, and of course this is where our attachment to our flight crew accessories and designs comes from.
If you have any questions about our products, please do not hesitate to contact us, preferably via this contact form.
We are also happy to create jewellery with individual graphics for you!
We handle your data carefully and use them only to answer your request as desired. Details can be found in our privacy policy.